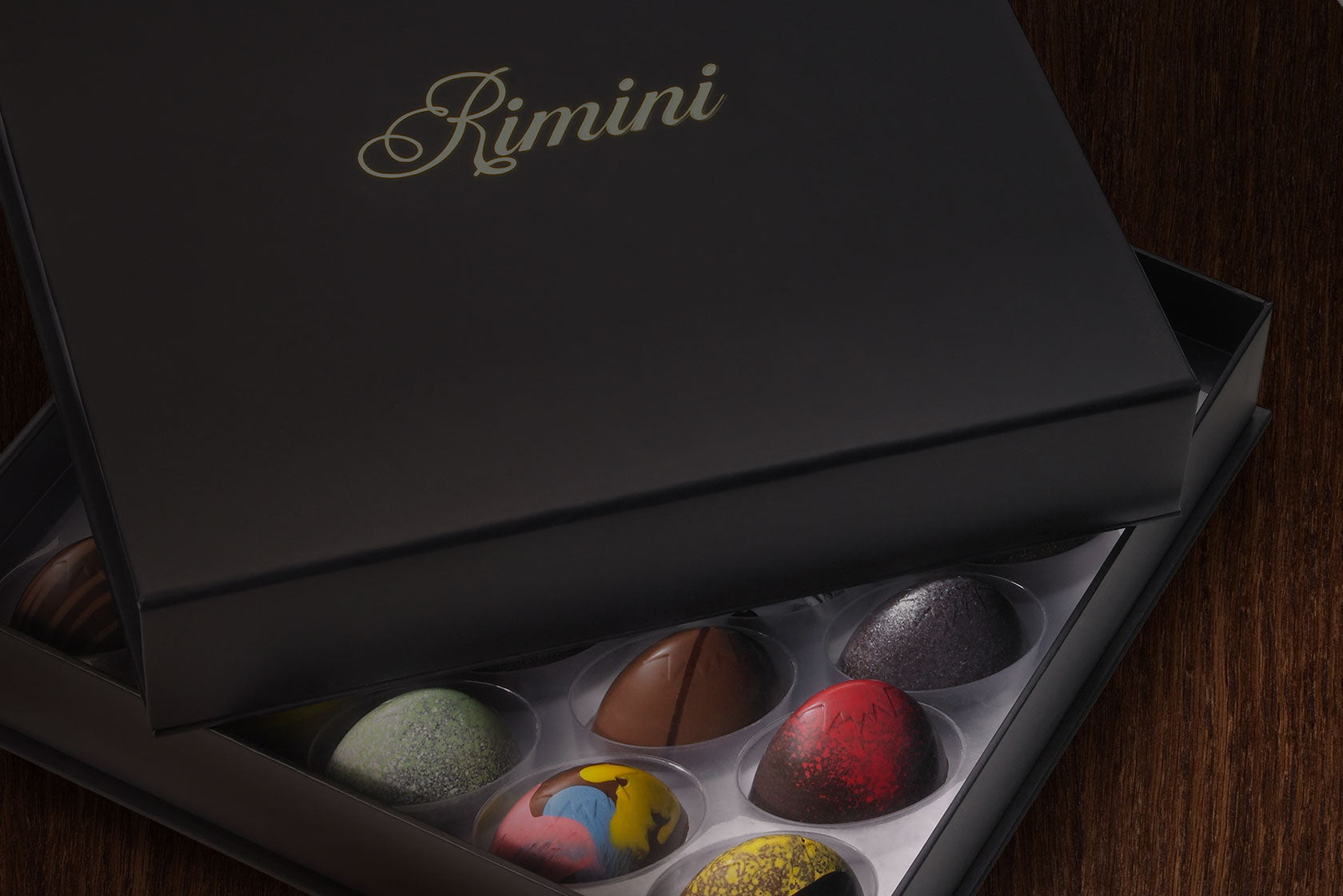 Experience the finest handcrafted chocolates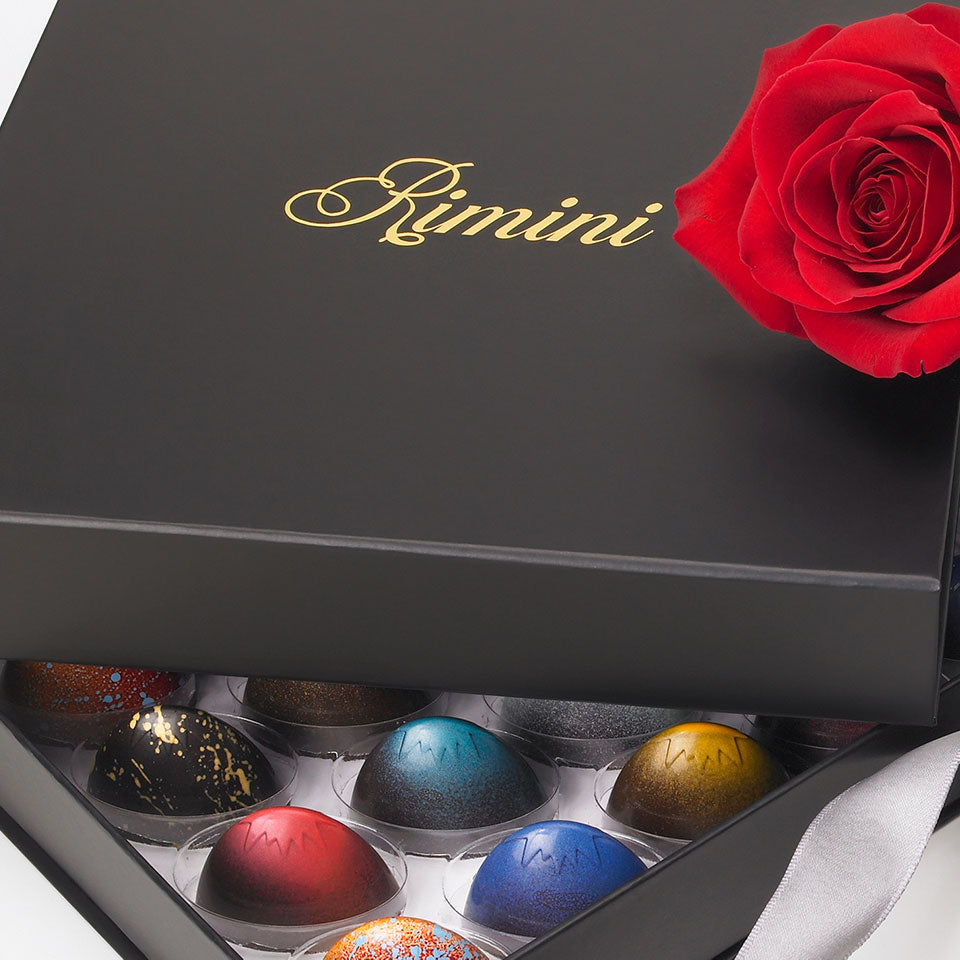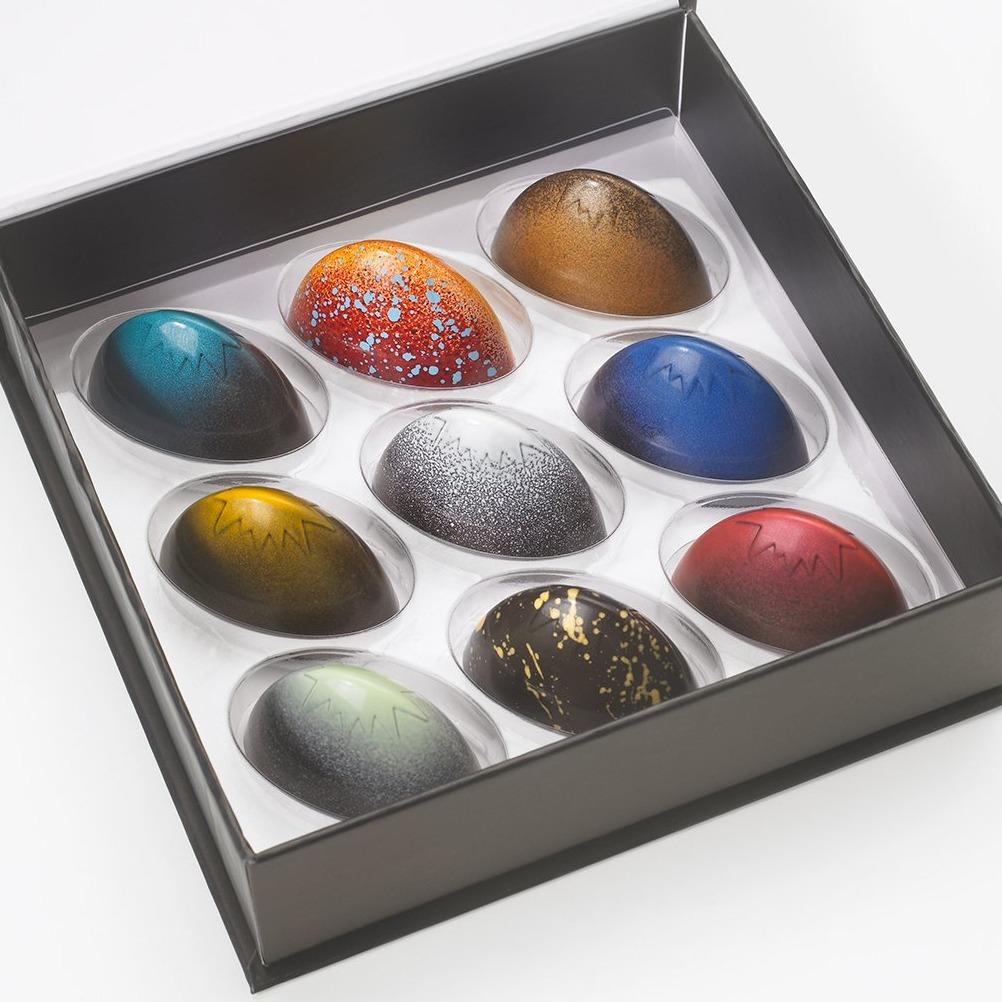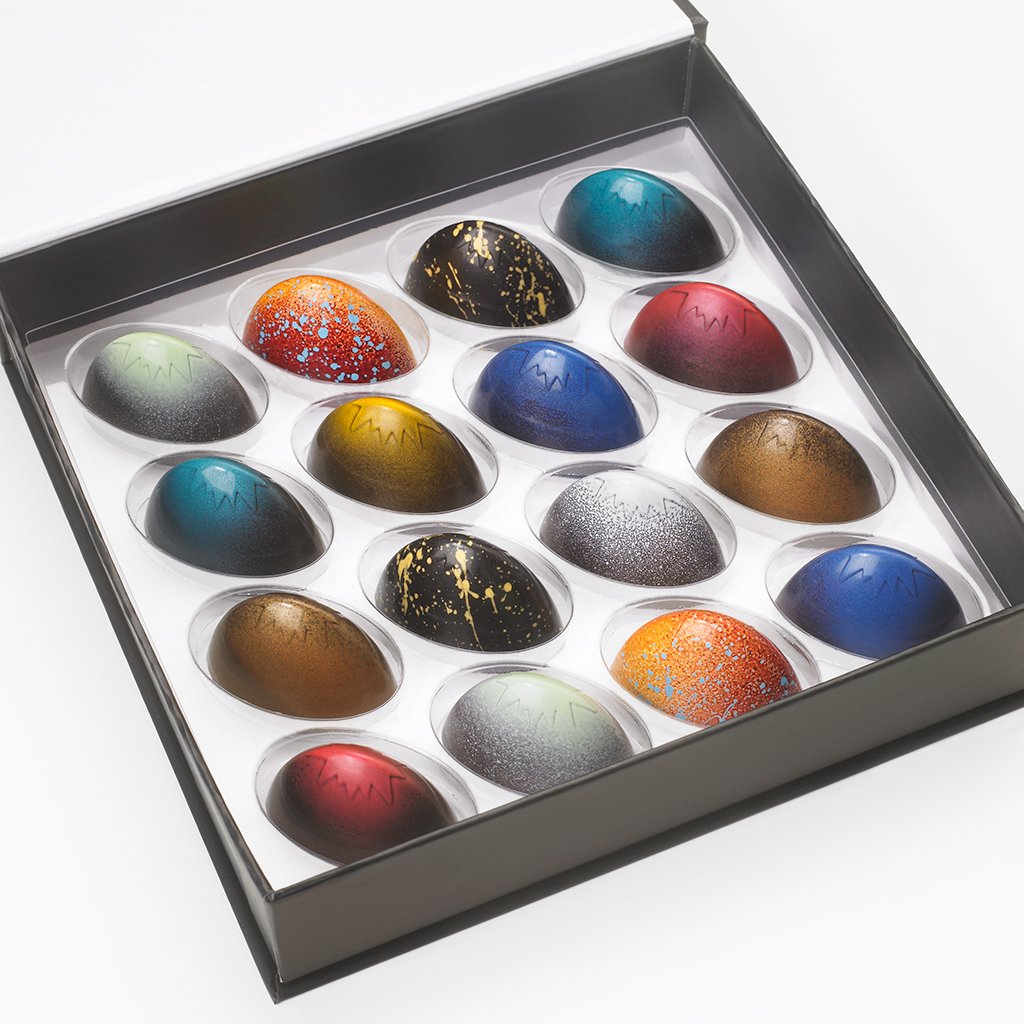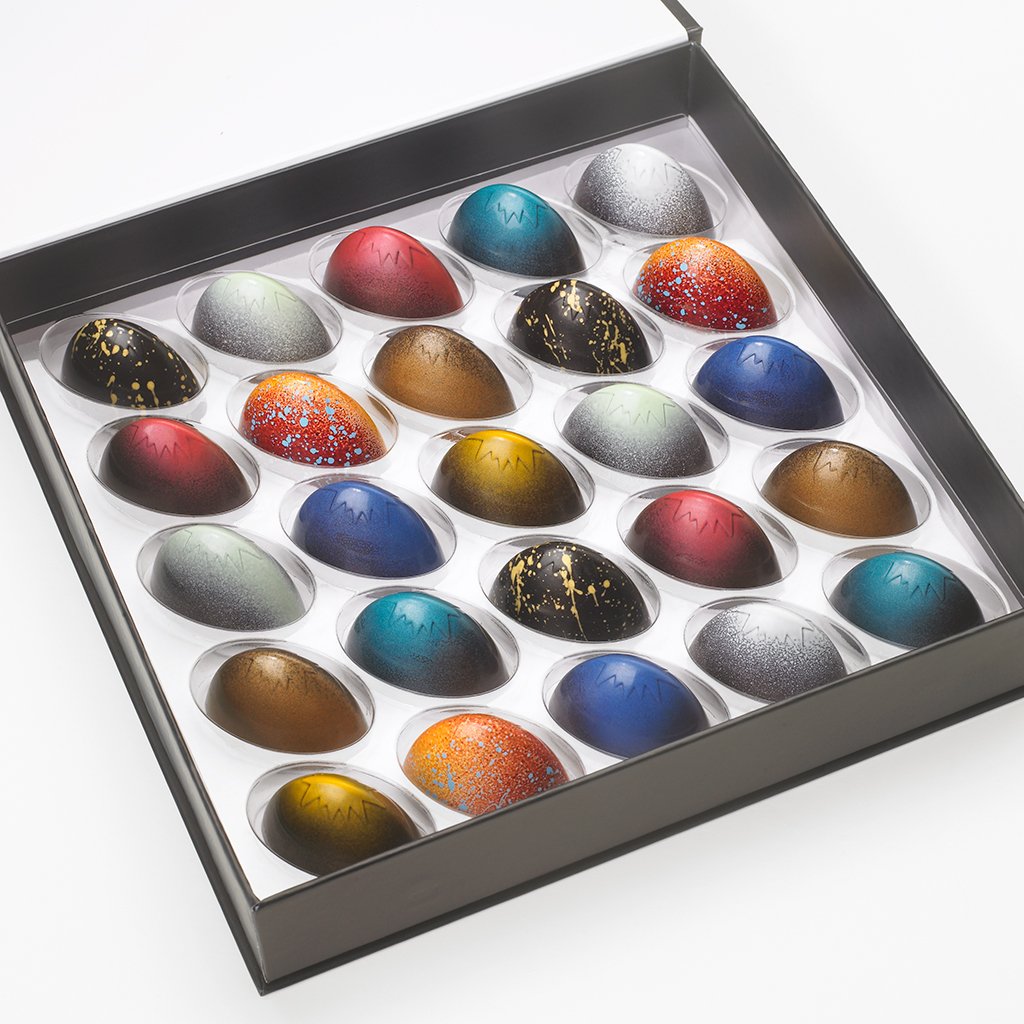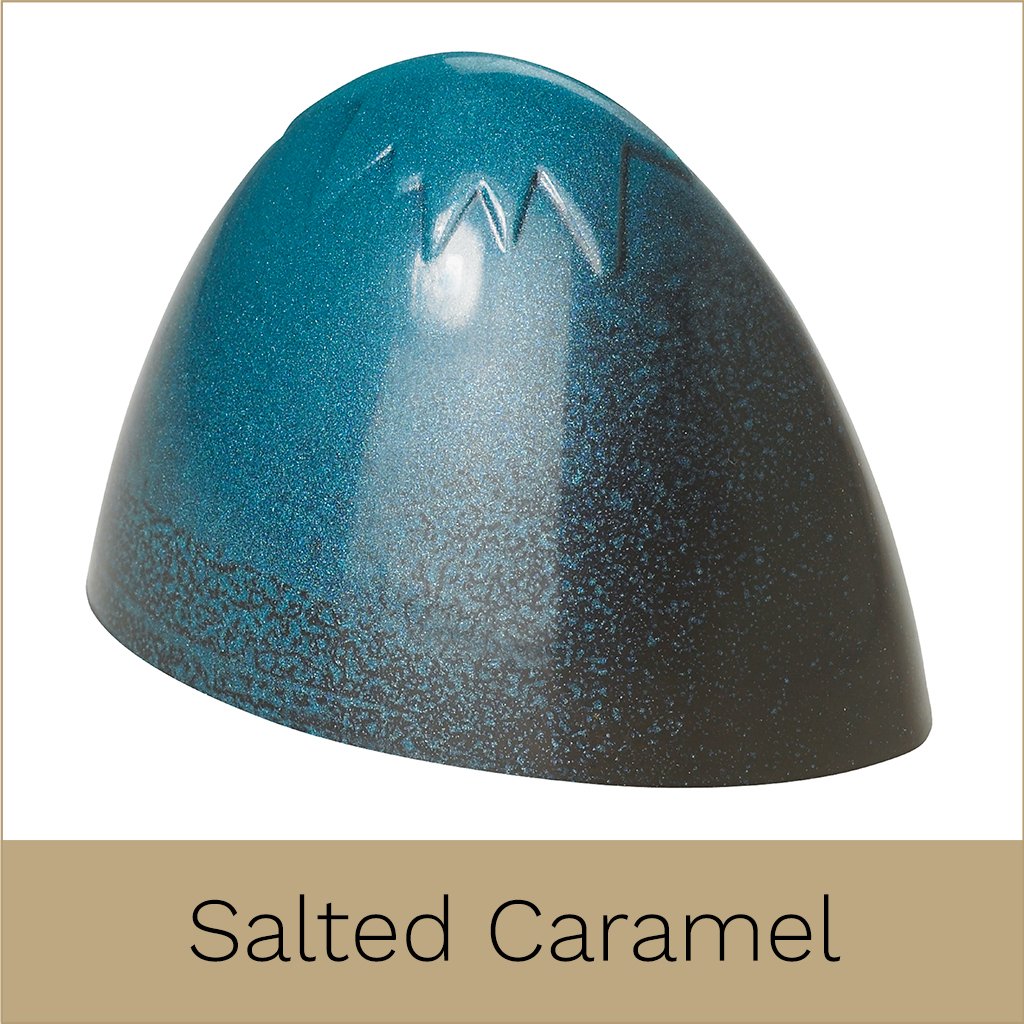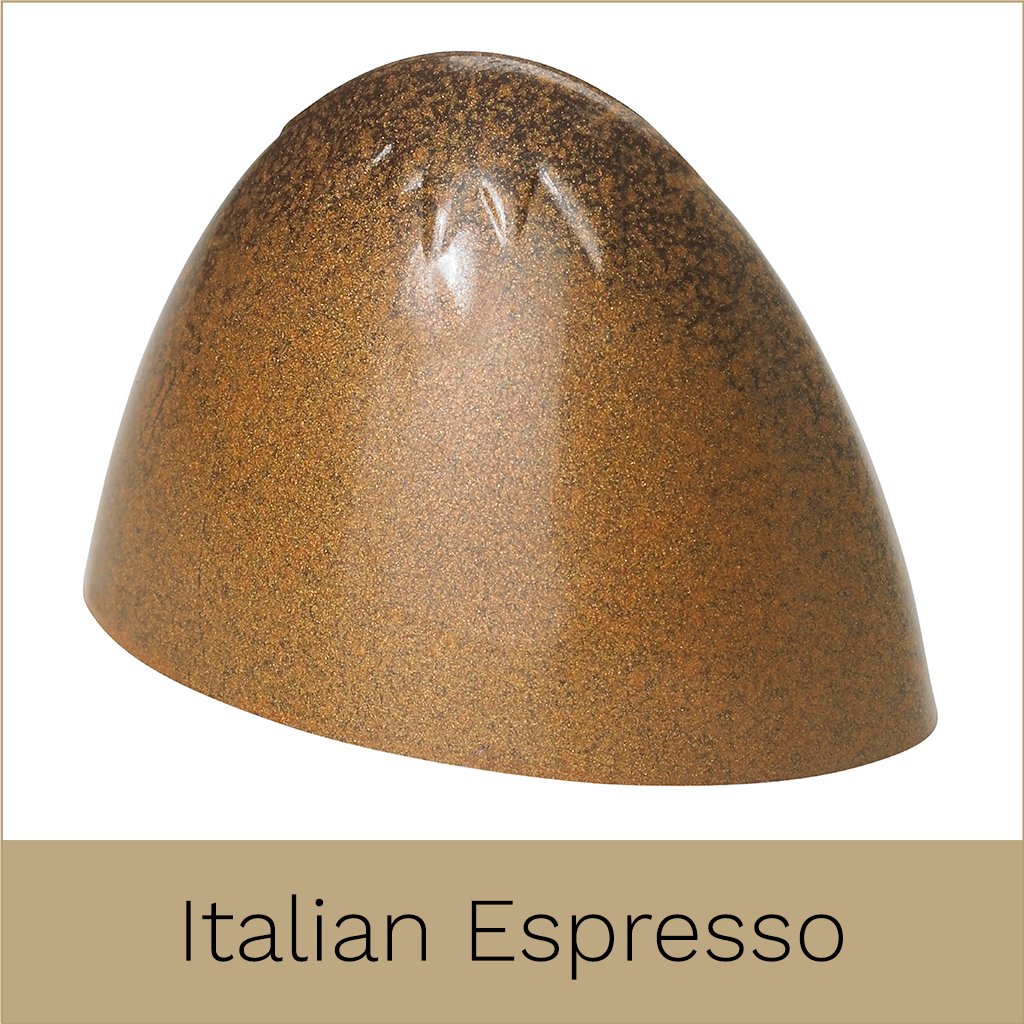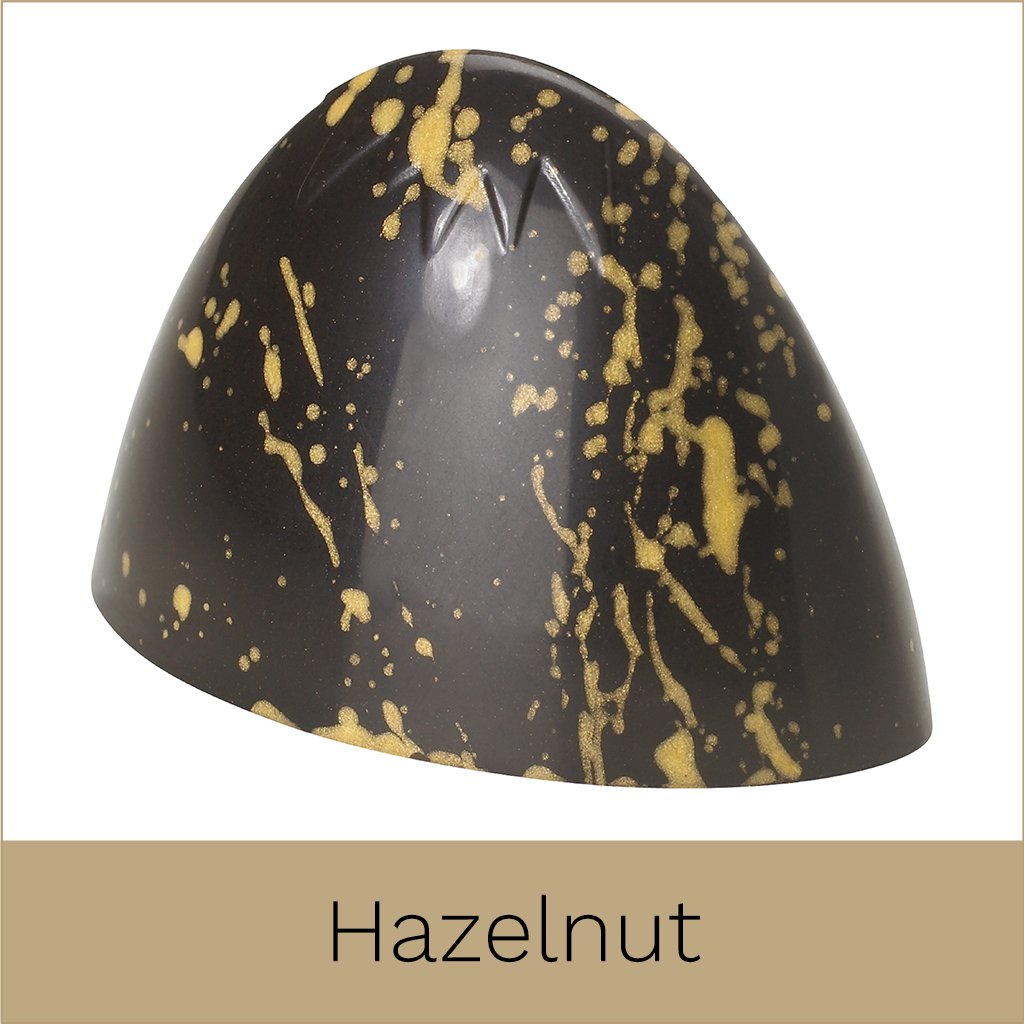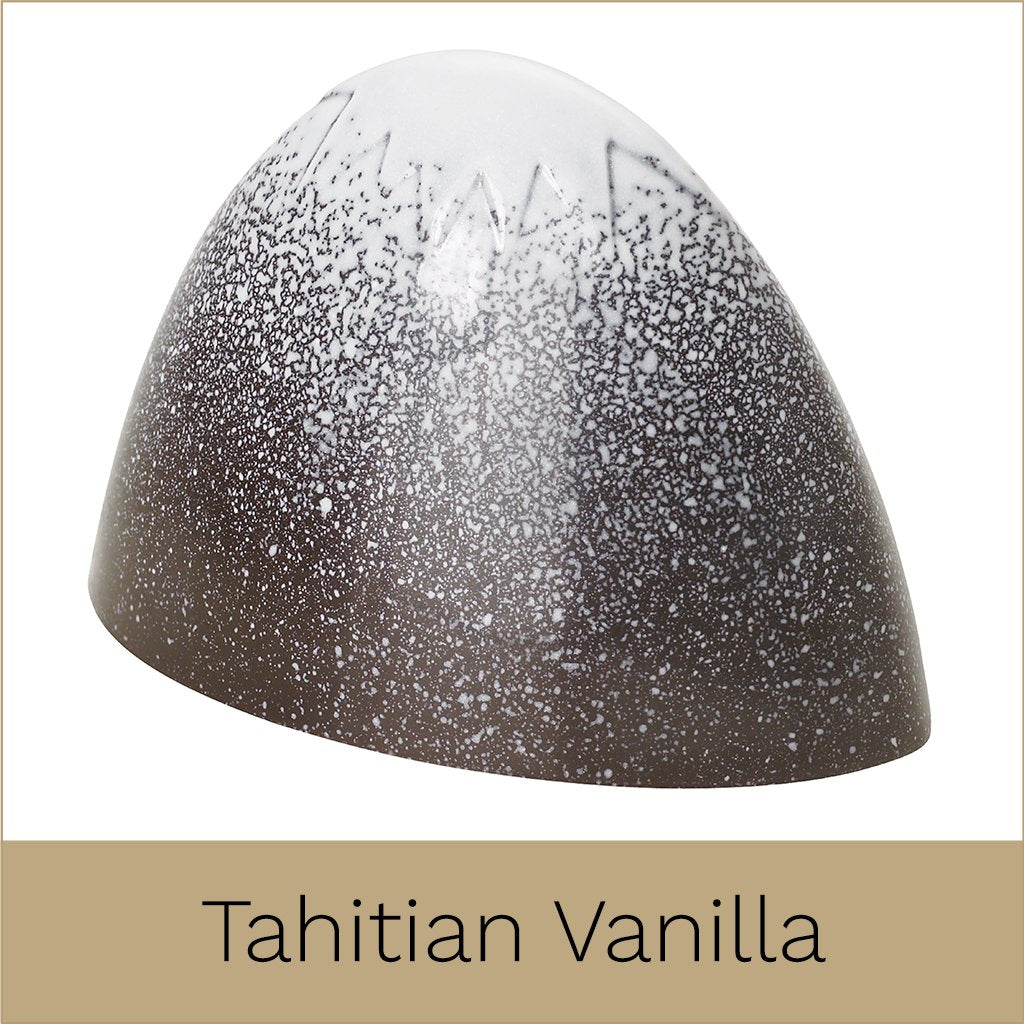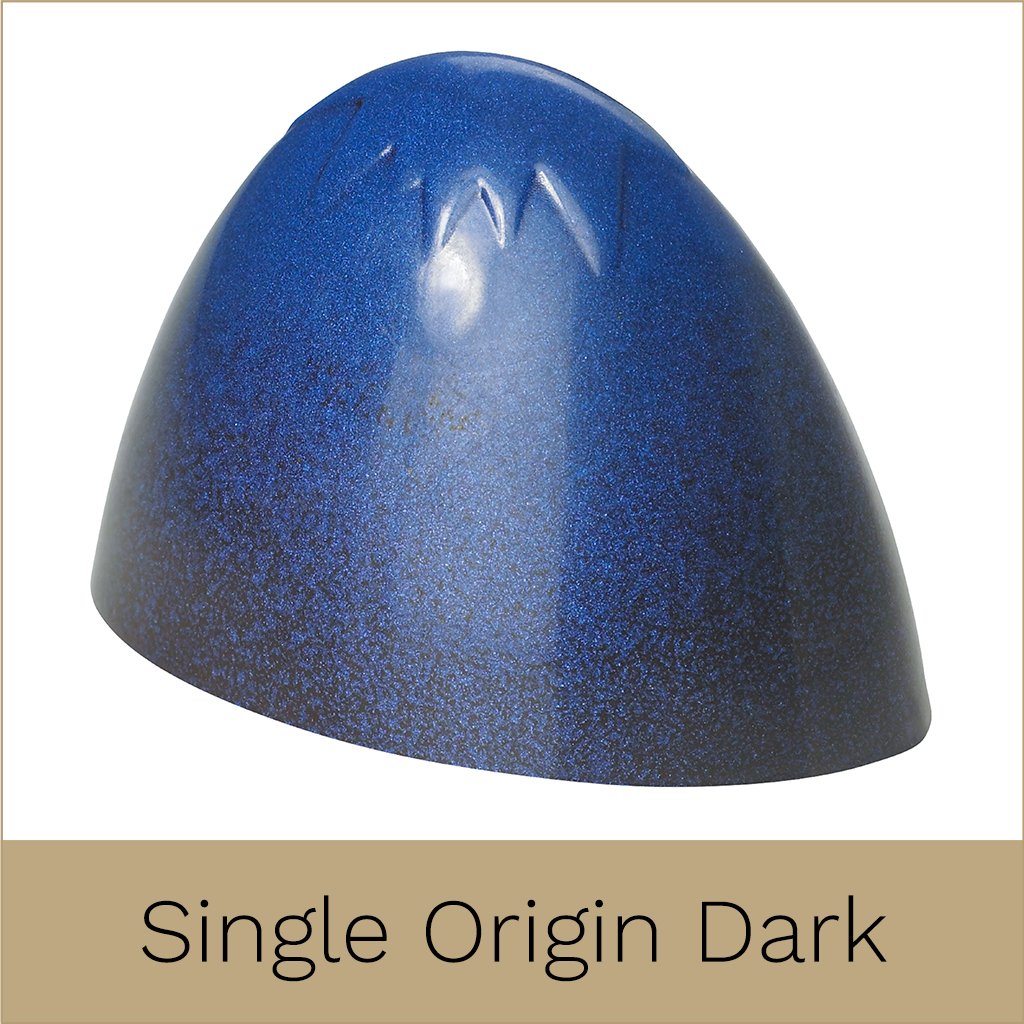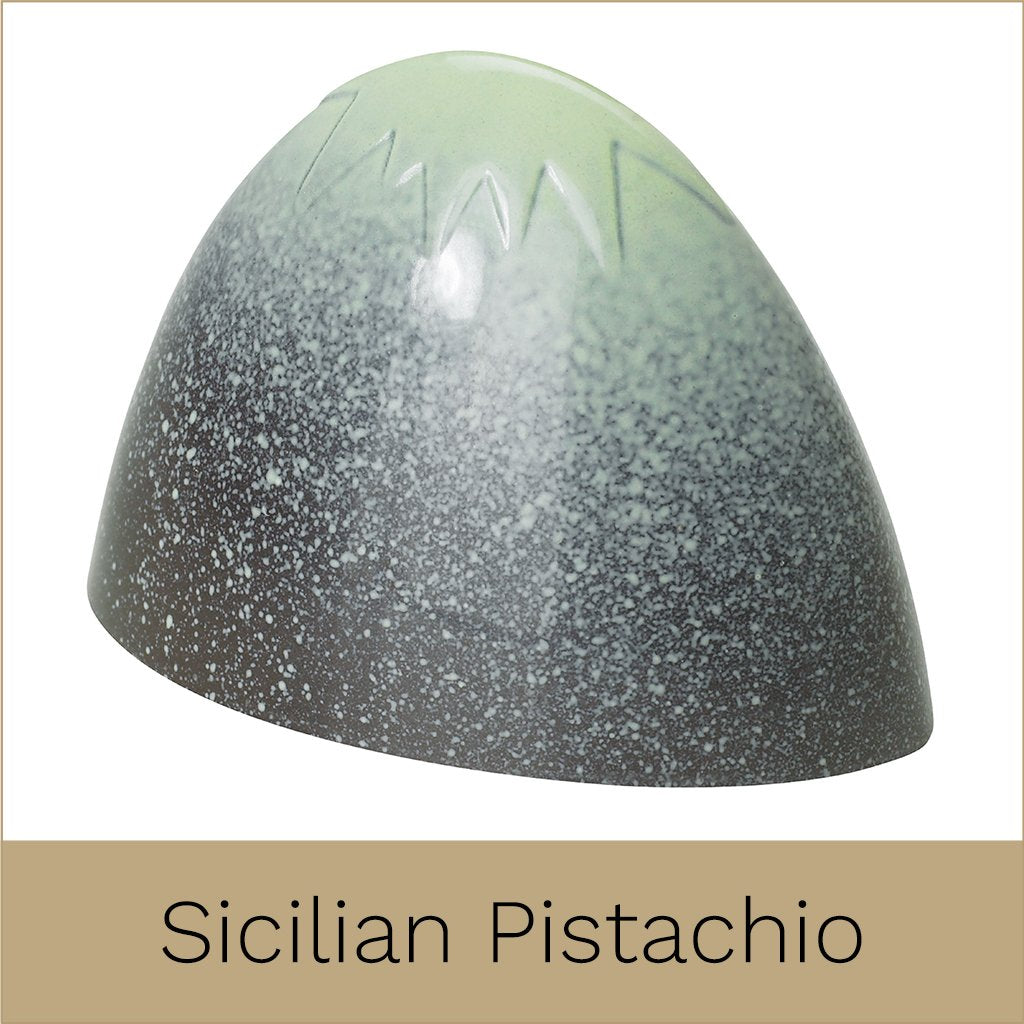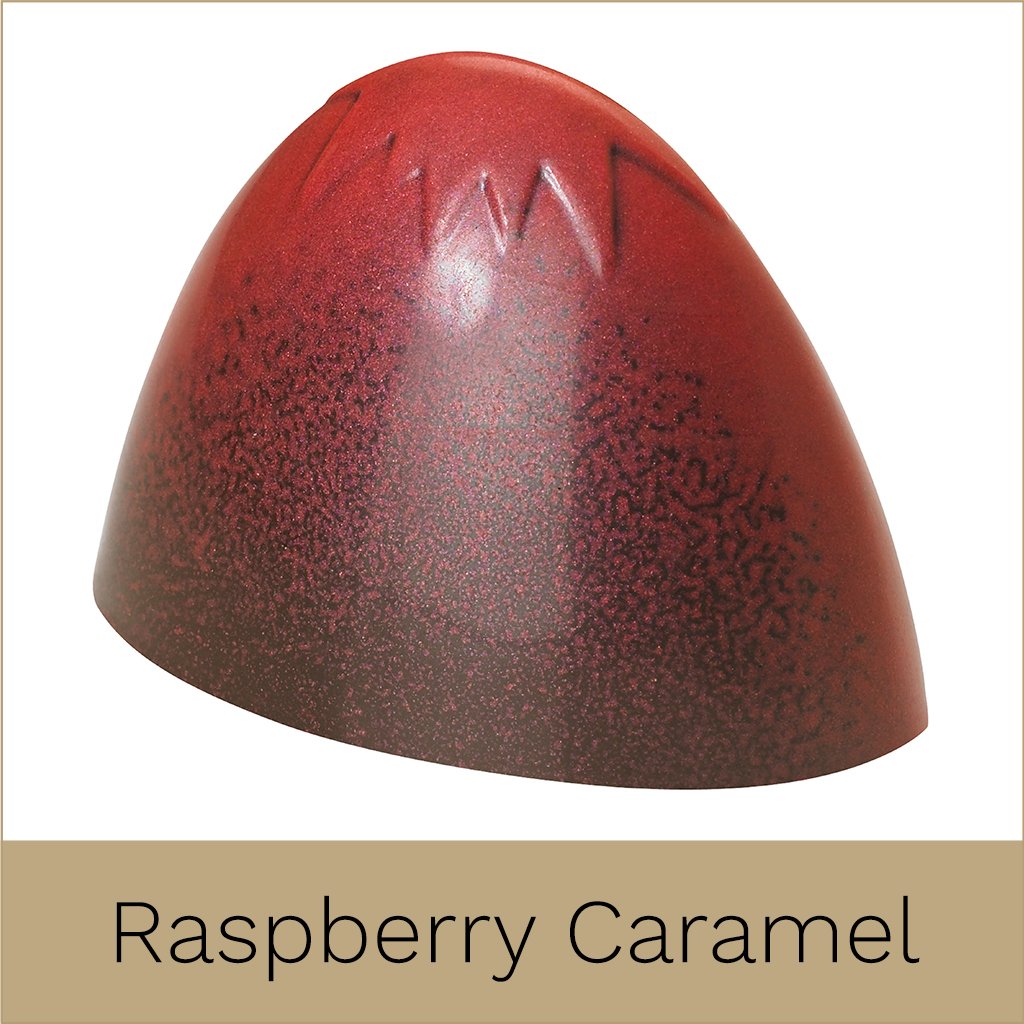 Buy a 25-piece box, get a 9-piece box FREE
The Rimini staff will hand-select the perfect complement of flavors for this assortment.

Our Chocolate Boxes include the following flavors:

Salted Caramel
If salted caramel is your jam, you owe it to yourself not to miss this. Creamy caramel deliciousness hidden inside a dark chocolate shell, with just the right balance of sea salt. Simply Perfection!

Italian Espresso
Caramel lover with a passion for something bolder? This mouthwatering Tuscan pick-me-up presents rich caramel infused with fresh roasted Italian style espresso surrounded by dark chocolate.


Hazelnut
For some, there's just nothing like hazelnut. If that's you, you'll find yourself wanting more and more of this classic pairing of rich, milk chocolate and uncompromising hazelnut wrapped in a dark chocolate shell.


Tahitian Vanilla
If vanilla is your comfort, you'll love this rich combination of caramel infused with Tahitian vanilla beans enveloped in a shell of dark chocolate. Smooth, creamy, luxurious.


Banana-Rum
Just one bite of this pairing of sweet banana caramel and full-bodied Jamaican rum dipped in dark chocolate will give you a taste of an island paradise. Relax and enjoy!


Tropical Fruit
Thoughts of sun, sand, surf and island breezes abound when your taste buds awaken to this blend of dreamy white chocolate, mango, passion fruit and pineapple wrapped in a dark chocolate shell.


Single Origin Dark
If you're a dark chocolate purist, it doesn't get much better than this – a sumptuous treat featuring 72% single-origin Venezuelan chocolate, encased in a dark chocolate shell. We double-dark dare you to try it!


Sicilian Pistachio
This blend of white chocolate ganache flavored with Sicilian pistachios and wrapped in a dark chocolate shell is practically indescribable. For a flavor that's anything but ordinary, crack one open!


Raspberry Caramel
Two of your favorites work in tandem to delight your senses in this combination of sweet, tangy raspberry and rich, creamy caramel, wrapped in dark chocolate. Why choose, when you don't have to?

Important Note: Our chocolates do not contain any preservatives. To ensure optimal freshness, keep between 50-75 degrees Fahrenheit, and enjoy within 3-4 weeks of delivery.
Reviews from satisfied sweet tooths
99%
of reviewers would recommend this product to a friend
Visit us in Colorado
End your day with a relaxed après scene at Rimini Cafe. In addition to serving handmade truffles, crêpes, bagels, and lattes, Rimini churns 24 gelato flavors daily.
Rimini Cafe Menu